Cocasseries - Ariane Blanc-Quenon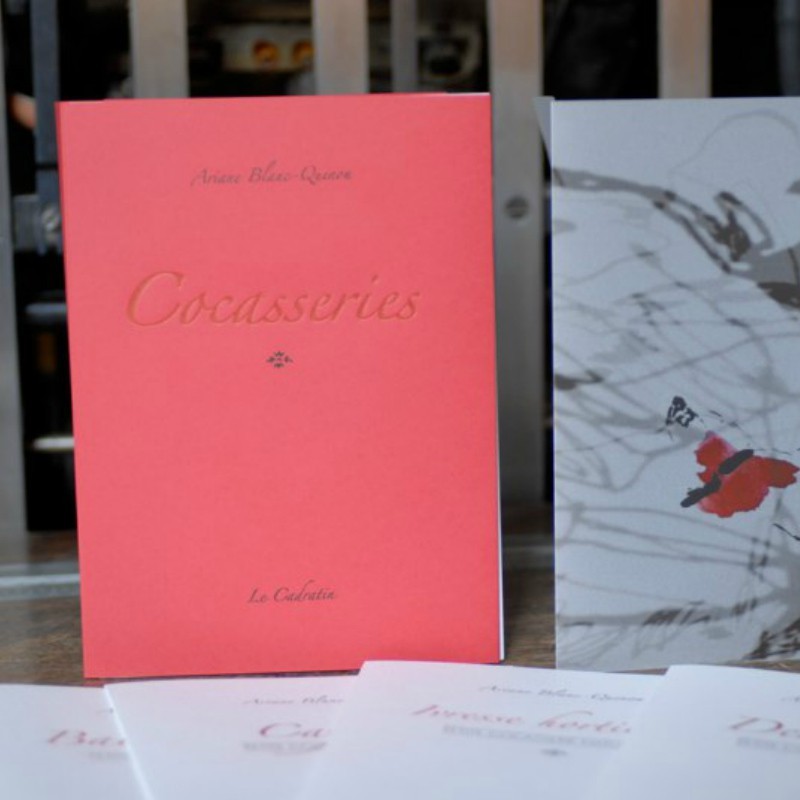 A poetic book of variable geometry. A sweet title. Very, very sweet. But there are five others that are equally important. Where? Well, in this strawberry red collection, mischievous and malicious. Illustrated in a poetic style, it says this: Horticultural rapture "If one knew what happens in the wild grass of one's garden, orgies of bugs in their pyjamas, love police, the grasshoppers hop, the marks on the leaves, he would avoid mowing his grass. "Only available in French.

Of Belgian origin, born in Kinshasa. Ariane Blanc-Quenon settled permanently in Baulmes (Switzerland) after several years in the Democratic Republic of Congo, Belgium, and the Netherlands. With formal training in the fine arts at the Conservatory of Geneva. Passionate about nature and expressing her creativity through working graphically on tracing paper and various media.

Read mor about the author...
Author:

Blanc-Quenon, Ariane

Published:

2010

Examples:

100

Genre:

Poetic prose

Pages:

12

Width:

150 mm

Height:

210 mm

Depth:

15 mm

Weight:

190 g

Language:

French
Warning: Last items in stock!
L-005

Availability: In Stock