Vous m'entendez - Ariane Blanc-Quenon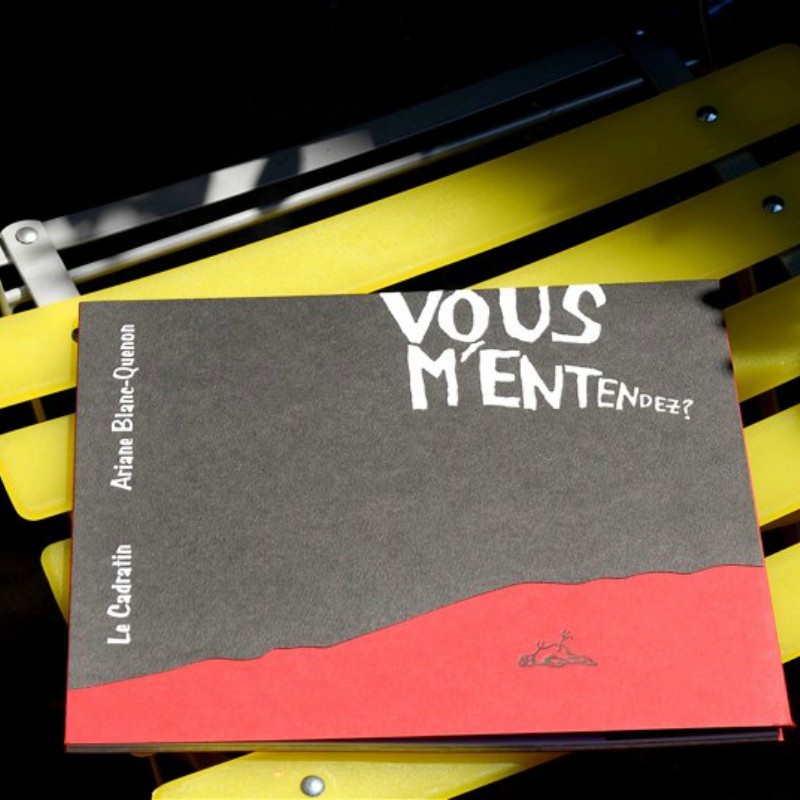 "Dans son jardin hivernal, les oiseaux luttent pour la vie.
Ailleurs, en pleine grippe aviaire, on la leur enlève.
L'artiste s'enferme alors dans son atelier,
trempe sa plume dans l'encre
et dessine des oiseaux, encore et encore, pour les faire vivre.
Une œuvre précieuse dessinées en noir et blanc,
enveloppée dans une couverture rouge à relief."

Mireille Pittet, la Salamandre

Of Belgian origin, born in Kinshasa. Ariane Blanc-Quenon settled permanently in Baulmes (Switzerland) after several years in the Democratic Republic of Congo, Belgium, and the Netherlands. With formal training in the fine arts at the Conservatory of Geneva. Passionate about nature and expressing her creativity through working graphically on tracing paper and various media.

Read more about the author...

Author:

Blanc-Quenon, Ariane

ISBN:

978-2-9402-4828-1

Published:

2007

Examples:

380

Genre:

Poetic prose

Pages:

22

Width:

270 mm

Height:

220 mm

Depth:

7 mm

Weight:

315 g

Language:

French
Warning: Last items in stock!
L-006

Availability: In Stock